The Best Lake Texoma Resorts Girls Getaway
March 30, 2022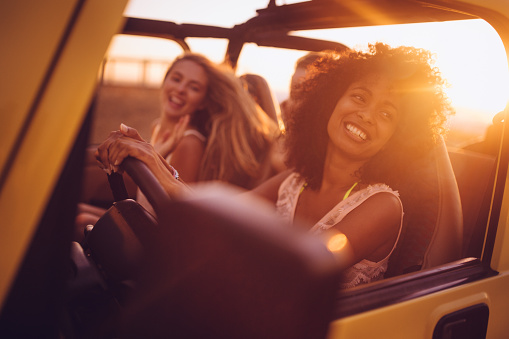 If you want to get away from your routine and boring life and blow off some steam, what is a better idea than going on a little vacation? Girls have a hard time with day-to-day tasks. Not only do they have to go to their work/school. Women also have to do more chores and work at home. It is no surprise if you get tired of this routine of hardships. This article will give you an idea for the perfect girl's getaway and suggest some good
Lake Texoma cabins
.
Best Resorts for Lake Texoma Girls Getaway
Compared to men, who would usually like to go fishing and camping, women like to unwind themselves and have some fun. For this purpose, resorts have the best services.
Thousands of people travel to Lake Texoma each month. Hence, there are a lot of
cabins near Lake Texoma
. However, all cabins are not built the same and equal. Some cabins offer a far more superior traveling experience than others. If you are escaping the city to have a nice time with your friends, you are not looking for a hotel. Anglers Hideaway cabins are located in a beautiful spot. These cabins have an aesthetic natural look that is hard to beat. People enjoy the close to camping experience without compromising on any comfortability. Girls would love staying in these cabins because they are clean and comfortable. Hygiene is also taken very seriously by the management. All cabins have phones, TV, and air conditioning. Guests can also call room service.
1. Spa
Girls love going to the spa and getting a facial, massage, and other treatments. Tanglewood resort which is nearby has a full range of grooming options for its guests. There is a mud massage room as well. Full body massage, manicure, and pedicure are some of the experiences you and your friends must try.
2. Steam room
Steam rooms are getting very popular because researchers have shown that they are beneficial for health.
3. Parlor
What says girls' day out better than a beauty parlor? Lake Texoma has amazing beauty salons for women. You can get your nails done, get a haircut or even dye your hair if you are feeling it. They have trained and professional staff and experienced beauticians who will not disappoint you.
4. Try the food
After a full day of spa and parlor, the odds are that you would be hungry. Lake Texoma has one of the best foods
cabins near Lake Texoma cabins
.
Summary
Lake Texoma getaway with your friends is an unforgettable experience. Do not miss out on this opportunity and book your
Lake Texoma cabins
right now.