The Best Lake Texoma Resorts Girls Getaway
April 21, 2022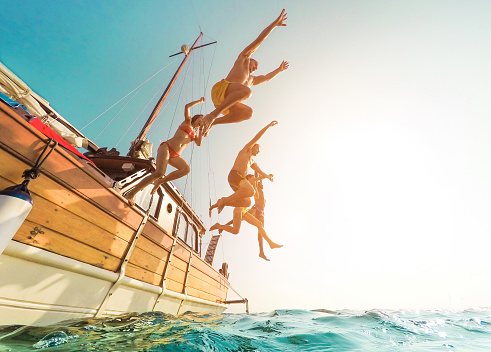 Summers are just on the brink, and it is the best time of the year. Girls love to go out to summer fests, summer camps, beaches, and malls with their friends. This year you and your friends should come to Lake Texoma and have the best girls' getaway. Read until the end to find out everything you need to know about Lake Texoma getaway for girls and Lake Texoma cabins.
If you are traveling to Lake Texoma, two things are very important; one is a place to stay, and the second is pre-booking. Lake Texoma is flooded with water and tourists all around the year. However, there is an extra surge around the holiday and summer season. Angler's Hideaway
Cabins near Lake Texoma
is an amazing place to stay. Suppose you and your friends want to have some fun without spending too much on a nice hotel and compromising your comfort. Lake Texoma's Angler's Hideaway Cabins are best for you. These rooms are affordable and well-furnished. You get the same camping experience in these cabins, and it is worth it. Moreover, guests enjoy room service, internet, T.V, and phone services. You can browse and book the cabins online.
Girls Getaway
It is essential to spend some alone time with your friends and make memories. Girls have a lot of fun with their friends, and they can plan everything according to them.
Best Cabins
If you ask anyone for a cabin recommendation for ladies around Lake Texoma, they'd tell you that it is Angler's Hideaway Cabins and you can have fun here.
Spa And Gym
This resort has a spa for the ladies to get all sorts of beauty treatments. Moreover, there is a ladies' gym equipped with all the latest equipment.
Food Places
There are several restaurants and food places
cabins near Lake Texoma
. However, Angler's Hideaway Cabins offers great food services at discounted prices for their guests.
Tips For a Fun Girls' Getaway
Here are some tips for our readers planning to go to Lake Texoma this year.
1. Invite More People
It is common to have few friends who are very close to you. However, if you want to have fun at the Lake Texoma getaway, you should invite more girls and make your visit memorable.
2. Pre-Plan but Don't Plan Everything
Pre-planning some parts of your getaway is important. Such as your traveling route and place to stay. However, you can't plan everything out, and it takes the fun away from your getaway.
3. Browse and Pre-Book
Angler's Hideaway Cabins are available for guests 24/7. You can get on the website of these
Lake Texoma Cabins
and browse the cabins that are suitable for your group. You can then process booking these cabins to avoid any inconveniences later.
Summary
Girls' getaway at Lake Texoma at a beautiful resort is a memorable experience. You should defiantly visit with your friends, and make sure to book your
Lake Texoma cabins
.