How To Spend Your Holidays At Lake Texoma
December 22, 2021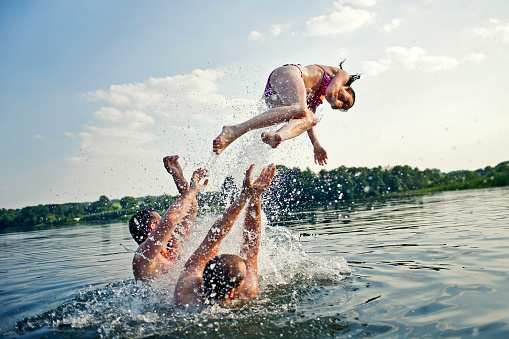 Lake Texoma is one of the largest lakes in North America. People frequently visit Lake Texoma around the year. You will never find Lake Texoma without tourists. However, in the holiday seasons or festivals, Lake Texoma is flooding with tourists. 
If you are looking forward to spending some time at Lake Texoma, we have some useful tips. We also have some Lake Texoma cabins that our readers might be interested in. 
Lake Texoma Cabin Rentals – Anglers Hideaway Cabins 
There are several hotels, motels, and cabins near Lake Texoma. We always suggest our readers go with cabins. Hotels might have more luxurious features than a cabin. However, cabins make your trip more about the Lake, and the whole experience is more eventful. 
Anglers Hideaway cabins are equipped with all the useful facilities. You can expect a peaceful and comfortable stay at Anglers Hideaway cabins. 
Tips For Spending Holidays 
Why would someone go to the Lake to spend their holidays? The main reason is to get away from their environment and feel different probably. Lake Texoma offers a great environment for travelers around the holiday season. Here are some things which would help you the most on your trip to Lake Texoma.
1. Take A Fresh Breath
We mean that, literally! Lake Texoma has cleaned and fresh air. In cities, we are mostly trapped in harmful gases. Lake Texoma offers a fresh and healthy environment that would instantly grow on you. 
2. There Is No Snow 
Even in the holiday season around Christmas, there is no snow. So, you wouldn't have to grab a shovel to take the snow out of our driveway. You will have a very different holiday experience at Lake Texoma. Especially Christmas would feel different, because of the lack of snow.
3. Eat FOOD
Most people prefer to eat home-cooked food. However, when you spend holidays at Lake Texoma, you should forget the word "cooking" and only remember to eat. Around the holiday season, several restaurants open around the Lake, which offers great quality food. The food is tasty and adorable. There are several resorts and some high-end restaurants around Lake Texoma as well.
Thus, we suggest our readers try all kinds of food as they can when they are spending holidays at Lake Texoma. 
4. Attend Christmas Festivals 
There are a few major big Christmas events around Lake Texoma. If you like live band music and people, partying. Then you should make sure to go to these events. 
5. Fishing 
Lake Texoma has deep waters. There is plenty of fish that you can find here. During the holiday season, several tourists try fishing. If you are an expert, we don't need to tell you much. However, if you have never tried fishing before, we have only got one word for you, Do It. 
Summary
Lake Texoma offers a great holiday experience for tourists. If you are looking to spend holidays away from home, then make sure to book out Lake Texoma cabin rentals now.