Plan The Perfect Getaway at a Big Lake Texoma Rental
July 6, 2022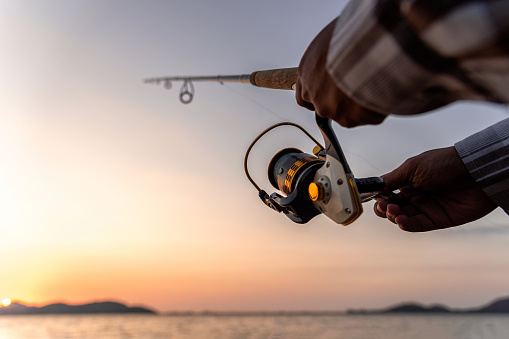 Are you planning to get away with your friends, family, or all alone this summer? You have come to the right guide. Lake Texoma is the perfect place to spend your summer vacation. If you plan to get away, this is the place. Lake Texoma is full of surprises and fun. It is one of the largest lakes in the United States and a center of attraction for tourists. We will guide our readers to plan a getaway and suggest some
Lake Texoma cabins
.
There are a bunch of
cabins near Lake Texoma
. However, not all cabins offer the same level of comfort and facilities. Anglers Hideaway
cabins near Lake Texoma
offer the best quality services. It doesn't matter if you are with your family or a large group of friends. At Angler's Hideaway Cabins, they have got a room of all sizes. You can even book a room for one person. The cabins have the latest digital facilities such as air conditioning and internet. Angler's Hideaway Cabins offer tasty meals to the guests. One of the best features of these cabins is the option to browse and pre-book cabins online.
Fun at Texoma Rental
Angler's Hideaway Cabins are determined to make your trip fun at Lake Texoma. Here are some things you can do at this big Lake Texoma rental.
A Great View
Angler's Hideaway Cabins offer a beautiful view of Lake Texoma. It is a little higher than the Lake, and you can get the perfect sunrise and sunset view, depending on your cabin.
Great Food
Angler's Hideaway Cabins do not compromise on their food quality. You can eat a lot and still want to eat more of their delicious dishes.
Comfort
The cabins at this Lake Texoma rental are very comfortable. The room service can make your bed and set up your room when you go out to explore Lake Texoma, and it will be as good as new when you return.
Common Room
A common room is filled with small table games for people of all ages. You can play pool, cards or pinball. There are also some activities for kids in this section.
Activities
There are many things you can do at the Lake. When planning your vacation, consider all the activities you enjoy and discuss them with your family and crew. This will help you prepare. Activities vary depending on your taste. In general, however, these activities include:
Fishing
Boating
To Ski
Golf
With these activities, you will surely have fun.
Hiking And Bicycling
In addition to lots of fun on the Lake. Lake Texoma is surrounded by beautiful hiking and biking trails. There are lots of tracks around the Lake, which are a great resource for hikers and cyclists and will help you find a way to deliver the perfect outdoor adventure. Several beautiful cliffs are worth exploring.
Conclusion
Lake Texoma is the most visited Lake in the USA. If you plan a getaway at a big
Lake Texoma cabin rental
, make sure to book a cabin at Angler's Hideaway Cabins and enjoy. Book your
Lake Texoma cabins
and have fun.